Detlef Schmicker has posted to maemo-developers the first results of his hack to use VNCViewer to connect to a locally running Debian instance on the tablet to solve the keyboard/input issues.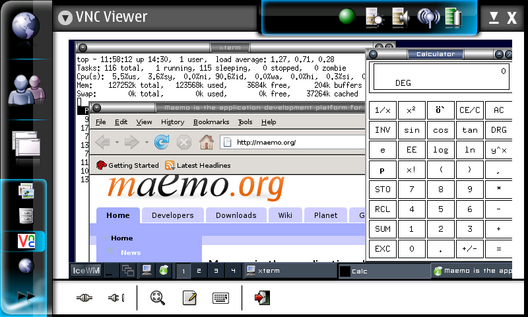 He's had Firefox, Gimp and Xterm all running on his N800 in the IceWM window manager, with VNCviewer providing the keyboard. No network connection was necessary.
It's a very cool hack, it'll be interesting to see if it can be packaged for end-user use.